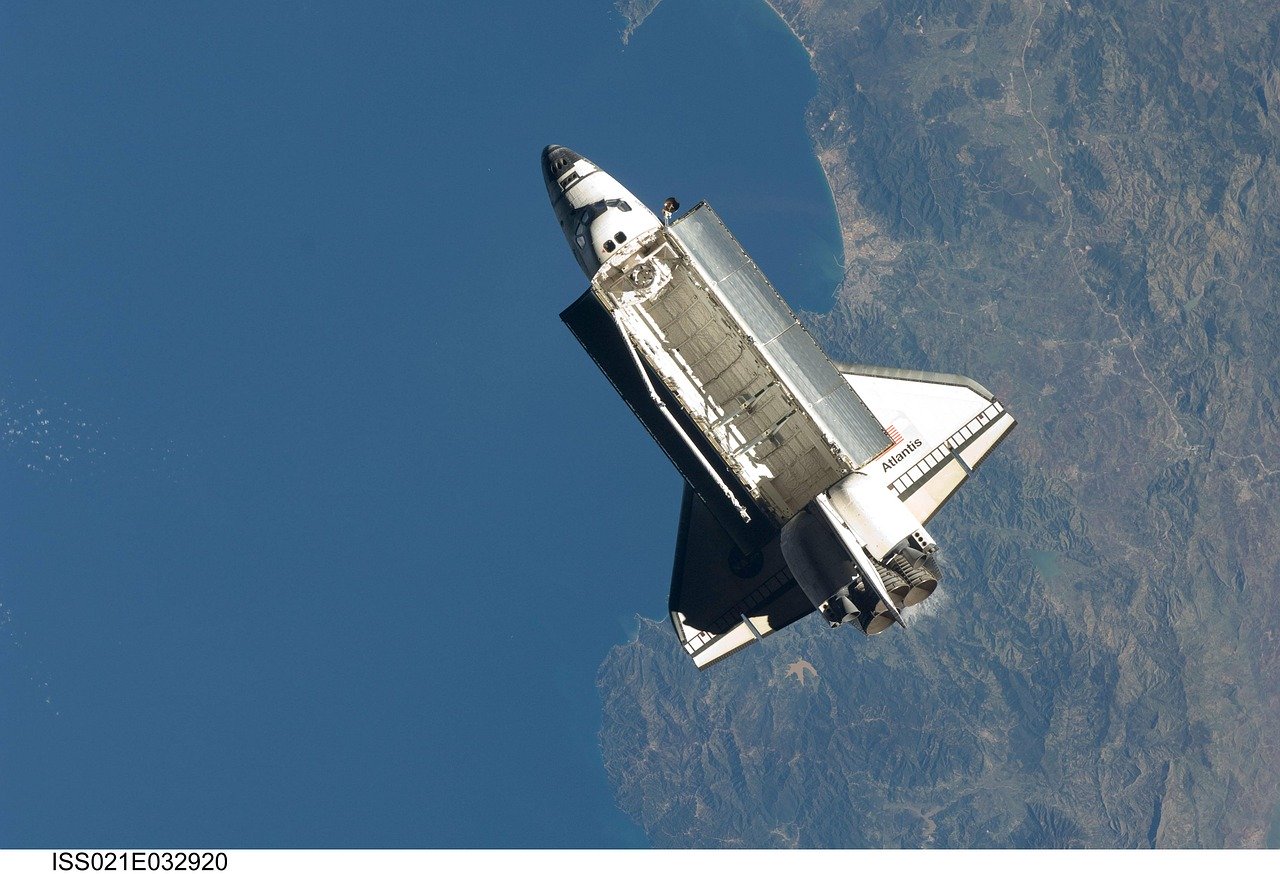 The aviation industry is one that has continued to remain innovative since its inception. Today, the advent of industry 4.0 and the use of generative design is expected to bring more gains to aerospace companies within the industry. Although everyone within the aviation industry is expected to benefit from these gains, there are some companies at the forefront of the manufacturing revolution taking place and these are the top ten aerospace companies in the world.
Aerospace Engineering Companies

The top ten include:
Boeing
The aerospace giant, Boeing tops the list as the most profitable company due to the sales and popularity of its aircraft. Boeing's $ 76billion revenue was also the largest for 2019 despite setbacks with its 737 Max airplanes.
Incorporated in the United States and listed on the New York Stock Exchange, Boeing has a global staff strength of approximately 117,000 people. These employees are divided into five primary divisions which include: Boeing Commercial Airplanes, Boeing Defense Space & Security, Engineering Operations and Technology, Boeing Capital, and Boeing Shared Services Group. These divisions are responsible for the aerospace company's drive to dominate both the commercial and defense market for airplanes. The service department is Boeing's official repairs and maintenance units for ensuring purchased airplanes operate at their optimal capacity.
In 2019, Boeing was ranked 19th on the list of the World's most admired companies due to its work-life balance and the company's work culture. The company has also undertaken green initiatives to reduce the carbon footprint of its airplanes. These initiatives involve developing and testing biofuels, and creating hybrid engine designs to limit the amount of fuel its planes utilize while reducing noise pollution.
Despite its ranking in the admired companies index and green initiatives, Boeing's defense department has come under criticism because of its missile program and the sale of ammunitions to certain groups.
Virgin Galactic

For a company founded in 2004, Virgin Galactic has grown within a decade to be one of the most reputable companies worldwide in terms of its brand reach and popularity. The British company is a subsidiary of Virgin and the main arm of its space exploration program. Virgin Galactic focuses on the development of commercial spacecraft with the aim of transporting visitors to the moon.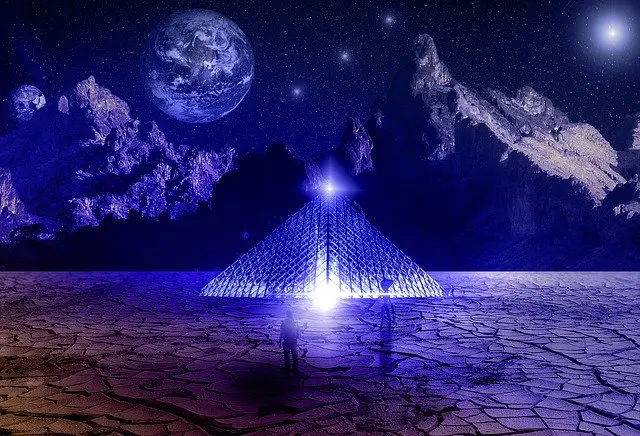 The aerospace company had modest revenues of $ 230,000 in 2019 but has planned out a series of missions for the next decade. According to its founder, Sir Richard Branson, the company intends to revolutionize space travel by making commercial space travel a popular pass time for private individuals. The company currently has approximately 721 employees spread around its diverse departments with the aim of developing successful spacecraft and providing secure commercial space travel to the public.
Since its inception, Virgin Galactic has had its fair share of setbacks in its bid to launch successful missions to space. The 2014 crash of the VSS Enterprise was a major setback in its mission but since then, successful programs such as the VSS unity have been undertaken.
A discussion about Virgin Galactic without an honorable mention of its parent company is an incomplete discussion. The Virgin Group has revenue of approximately $ 20billion and a workforce of 70,000.
Space X
With Space X, the long sought after trips to Mars and the plan to make it habitable for humans has received a huge boost. The aerospace company founded in 2002 by Elon Musk plans to reduce the cost of space transportation and enable commercial space travel. The company is made up of approximately 8,000 employees that have worked hard to achieve considerable success within two decades.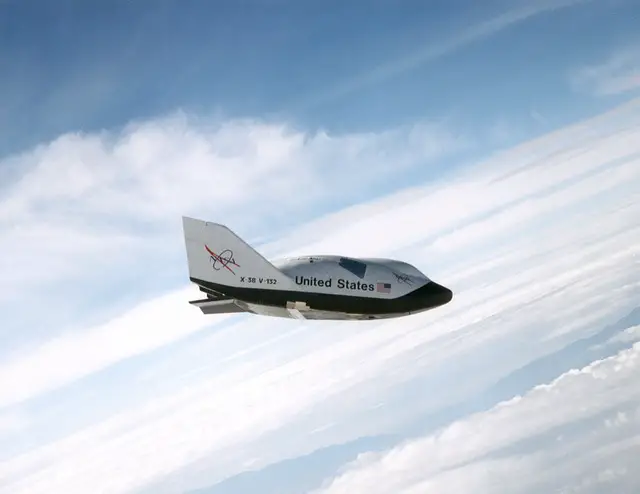 Space X is one of the profitable commercial space transport companies in the aviation industry. Its revenues for 2019 hit the 2 billion-dollar mark without being listed on any stock exchange. Most of its revenues come from flying restocking missions under a partnership with NASA to the International Space Station. The company is known for being the first private companies to successfully launch a spacecraft which it did in 2008. Space X success story also includes it being the first company to launch and recover a spacecraft which paves the way for commercial space travel.
SpaceX is also known for its work culture and opening the way for other private enterprises to explore space travel. Like other aerospace companies, it has also witnessed its share of setbacks with its missions. The Falcon 1's engine failure after 25 seconds into its launch led to the destruction of the vehicle. Since then, only 4 out of its 86 launches have failed which proves the aerospace company has finally found a winning formula for its space drive. With time, Space X believes it will be operating a variety of vehicles with the capacity to fly large numbers of non-astronauts to space.
Blue Origin
The rush to provide commercial space travel to private individuals has seen many mercurial entrepreneurs take on this challenge. One such example is Space X and the other is Blue Origin by Jeff Bezos. The aerospace company was founded in 2000 with the aim of building a pathway to space for everyone interested in space travel.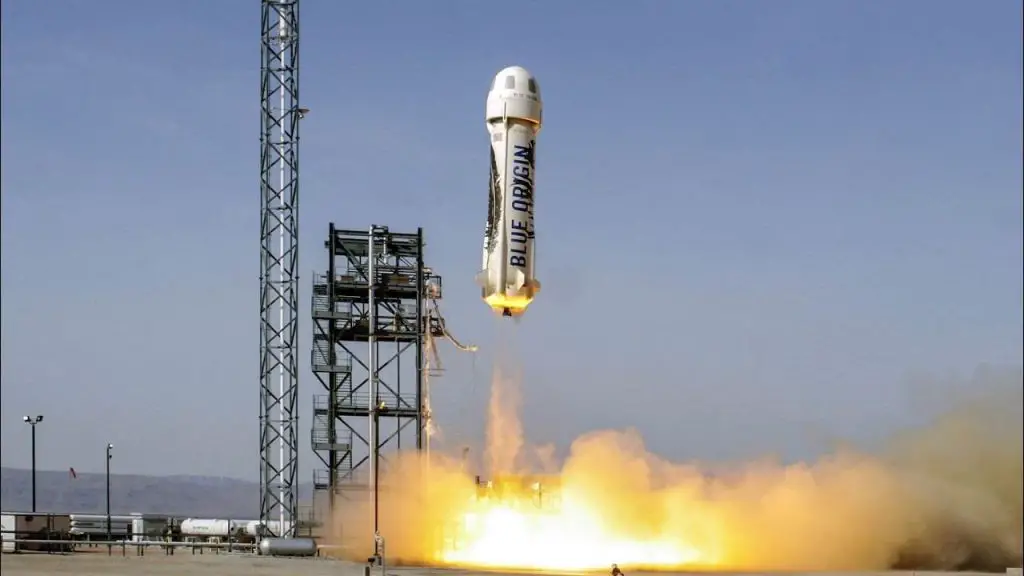 The aerospace company focuses on developing technologies for both transporting individuals to space and making the journey comfortable for humans. Its flagship spacecraft, the New Shepherd, has been successfully tested on earth and has been successfully flown to space multiple times. The end result for Blue Origin is getting a large number of travelers to safely get to space or Mars and explore its capacity to support human life. It's next mission is the Moon Lander which is expected to be capable of exploring the moon in details. The Moon Lander initiative was awarded the Human Lander System Award by NASA on the 30th of April 2020.
Blue Origin has staff strength of 2500 and is a standalone company with no affiliations with Amazon. Blue Origin's CEO has said the aerospace company is not here to compete but advance the course of exploring space. Thus, we may see more technological solutions than just spacecraft from them.
Lockheed Martin
The aerospace giant is as famous for its strides in developing aircraft and spacecraft, as well as, it's business as a defense technology producer. In this post, the focus will be placed on the aerospace company or division of Lockheed Martin including the strides it has made to make space travel possible. Lockheed Martin Space is the aerospace division of the company. It focuses on developing mainly technology for space exploration, as well as, spacecraft within the military space.
Unlike other aerospace companies listed here, Lockheed Martin Space provides its commercial services to NASA and other government agencies. Its militaristic commercial purpose differs as it does not focus on providing affordable space travel to individuals or the colonization of Mars. The company consists of approximately 16,000 employees divided into diverse departments with job descriptions that vary from developing satellites, probes, and landing gear to developing spacecraft.
Lockheed Martin has also had its fair share of criticism because of how expensive it's technology solutions are and its politics. The company made revenue of approximately $ 59billion in 2019 which makes it one of the largest and most profitable aerospace companies in the world.
Airbus
When commercial aircraft are been discussed two names generally stand out. These names are Boeing and Airbus. For a while, Boeing held the enviable title of being the largest airliner manufacturer in the world but with the setbacks, its 737 Max program has suffered, Airbus finally took the title of largest airliner manufacturer in 2019. Airbus is a European aerospace company that focuses on providing commercial, military, and space technology for both individuals and national organizations.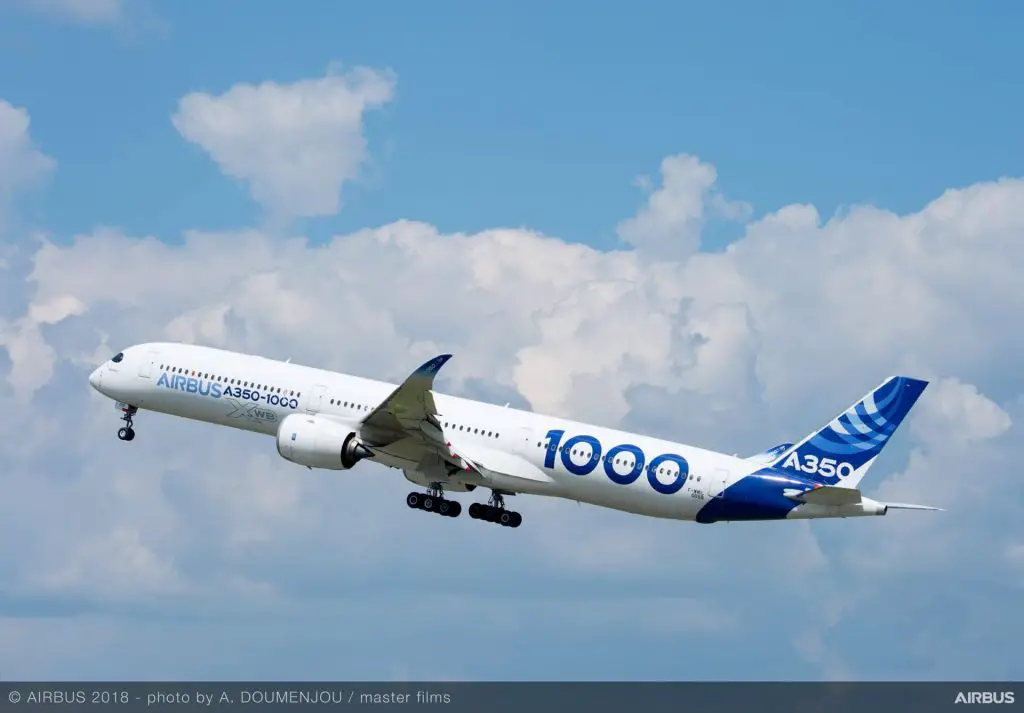 Airbus has a dedicated department created in 2014 for its space initiatives which is called the Airbus Defense and Space department. The department focuses on developing technology to be used in getting to space such as launchers and missiles for military use. It's space initiatives have proven to be successful making it the second largest aerospace company with a space program behind Boeing.
Airbus Defense and Space division currently has staff strength of approximately 40,000 employees. The division is also responsible for providing € 10billion of Airbus's 2019 revenue. The aerospace company provided its space-related services to organizations such as NASA and the European Space Agency (EDA). Airbus does not take providing spacecraft for individuals to travel to Mars or space as part of its primary business mission.
Reaction Engines
The search for reusable spacecraft which many see as the key to unlocking commercial space travel has drawn a couple of prominent aerospace companies to it. The British company Reaction Engine Limited is one example of the aerospace companies that develop reusable space planes for transporting humans and items to space.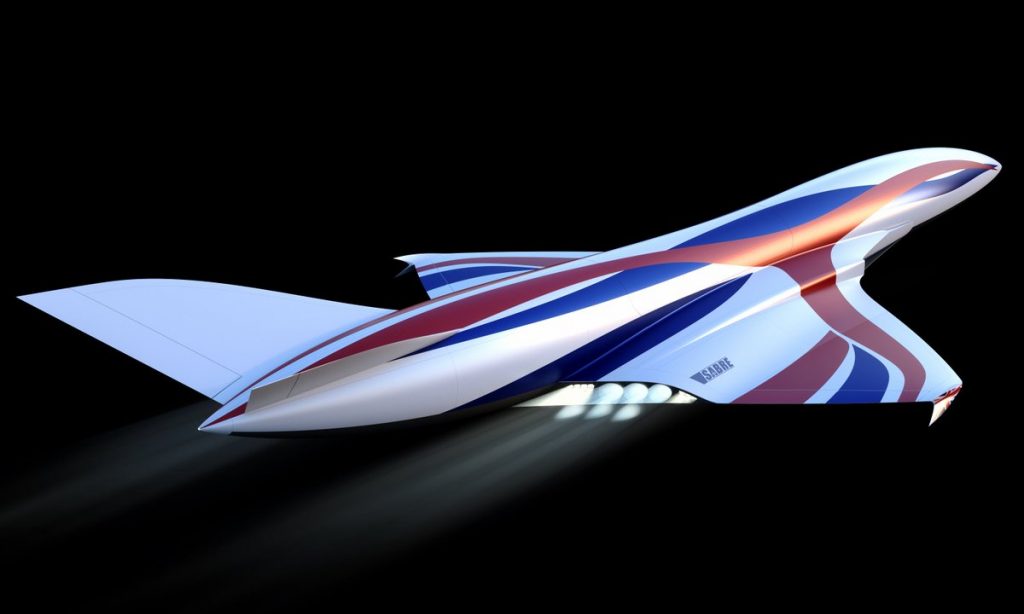 Founded in 1989 by two Rolls-Royce engineers, the company has developed an hypersonic engine with the capacity to fly half-way across the globe at supersonic speed. This success highlights its drive to develop larger spacecraft with the capacity to transport more individuals to space. Reaction Engine also provides assistance to automotive companies seeking to develop more fuel-efficient engines for commercial use.
Northrop Grumman
Primarily a defense and weapons Development Company, Northrop Grumman's foray into space transportation was once handled through its subsidiary Scaled Composites. Today, the United States Company has a fledgling aerospace unit that focuses on build space transportation technologies such as solid rocket boosters and space systems to make travel a faster and much safer process.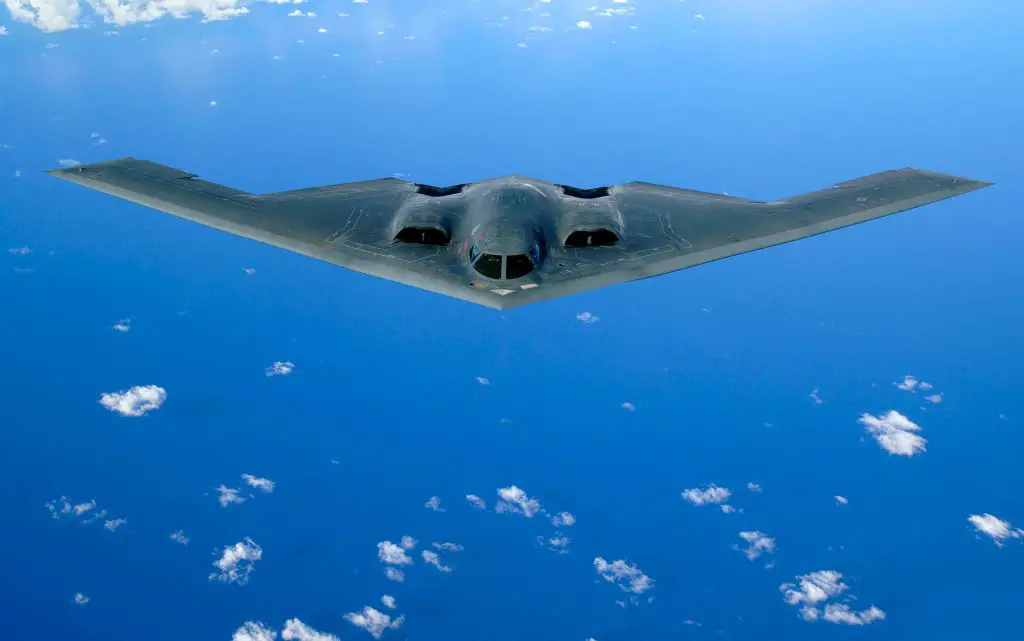 The aerospace company currently consists of 90,000 employees who were responsible for its $ 30billion revenue in 2018. Northrop Grumman developed the first unmanned autonomous air system to operate from an aircraft. This earned the aerospace company the Collier Trophy. Its latest venture, the development of the James Webb Telescope, is expected to provide unique opportunities for exploring space.
Northrop Grumman has also experienced its share of scandals associated mainly with the Defense aspects of its operations. These scandals include arms trafficking and the alleged selling of defective items to the US Department of Defense.
Saffron
Safran Group is known globally for the engines and aerospace systems it produces for both commercial enterprises and government agencies. The French aerospace company is one of the largest in terms of its revenues, business, and staff strength. The company offers aerospace services, Defense solutions, and space technology systems for its diverse customers.
Safran Group consists of 95,000 employees spread across its diverse departments. It's employees are responsible for its approximately € 24billion revenue. Its shares are publicly traded on the French and Euronext stock exchange. Safran has also made great strides in designing and developing electric engines for aircraft with the aim of conserving the energy commercial aircraft consume. Its aerospace division produces satellite propulsion equipment and was part of the developers of Ariane launcher.
Raytheon Technologies
This New York Stock Exchange-listed aerospace company is one of the largest enterprises within the aviation and defense industries because of its revenue and widespread business reach. Its merger with Collins Aerospace more than doubled its capacity to manufacture aerospace systems for both commercial and defense markets. The Raytheon Intelligence and Space unit is responsible for its aerospace visions and it consists of approximately 39,000 employees.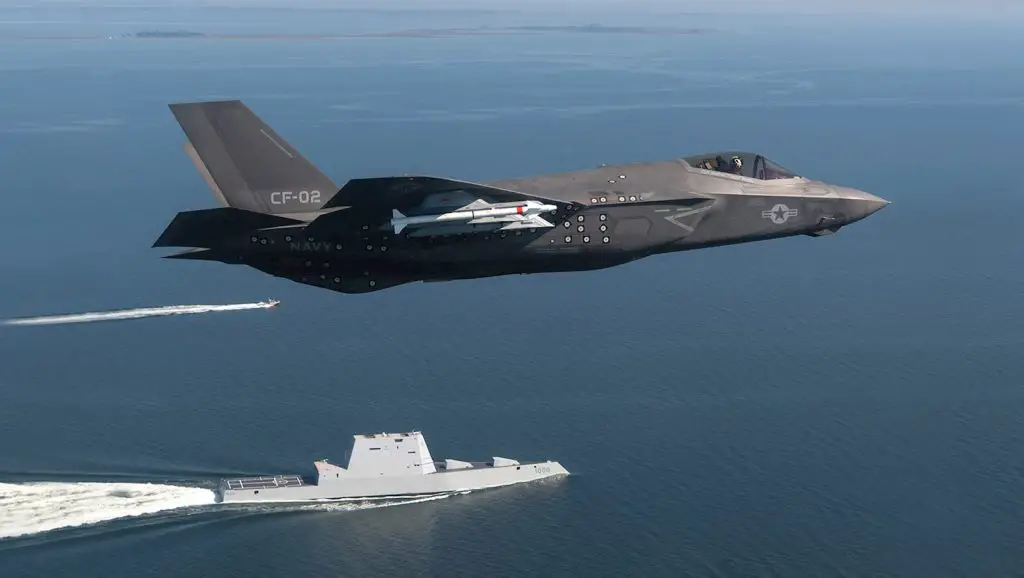 The aerospace company is known for its space tech systems and the development of aircraft engines and gas turbines for commercial airlines. Raytheon Technologies recorded revenue of $ 97billion in 2019 which makes it one of the most profitable aerospace companies in the world.
Conclusion
The top ten aerospace companies in the world continue to play important roles in helping humanity achieve its goal of understanding space and Mars in particular. As can be seen from the above list, a majority also offer support to the department of defense and other defense-related agencies across the globe.